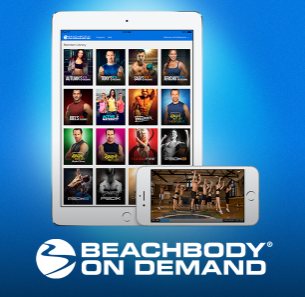 Beachbody On Demand memberships provide streaming access to dozens of world-class Beachbody programs so members have the tools they need to conquer their health and fitness goals. Choose from hundreds of popular and proven Beachbody workouts, from programs including 21 Day Fix®, PiYo®, SHIFT SHOP™, 80 Day Obsession™, Double Time™, and 3 Week Yoga Retreat®—plus get access to step-by-step program guides, program meal plans, workout calendars, expert advice, and more!
How does Beachbody On Demand work?
You can choose workouts by fitness level, exercise type, time, or Super Trainer, and stream them right to your web-enabled TV, laptop, tablet, or smartphone. You even get digital versions of the program guides, program meal plans, and workout calendars, so you can get on the path to great results right away. Beachbody On Demand is always being updated with new programs and exclusive content.
How do I access Beachbody On Demand?
To access Beachbody On Demand on a laptop, tablet, or smartphone, go to the Beachbody On Demand website. You can also stream Beachbody On Demand through a TV using Apple TV, Roku, Amazon Fire TV, and Chromecast, or via the Beachbody On Demand app for iOS and Android. If you're an Apple Watch user, you can stream your workouts on your iPhone or iPad, and Apple Watch will project real-time heart rate and caloric burn on those screens.
How do I find out more?
To find out more, just let me know. Or you can buy the programme straight away. There are a number of different payment options so pick the one that's best for you. Or send me a message and we can talk it through.