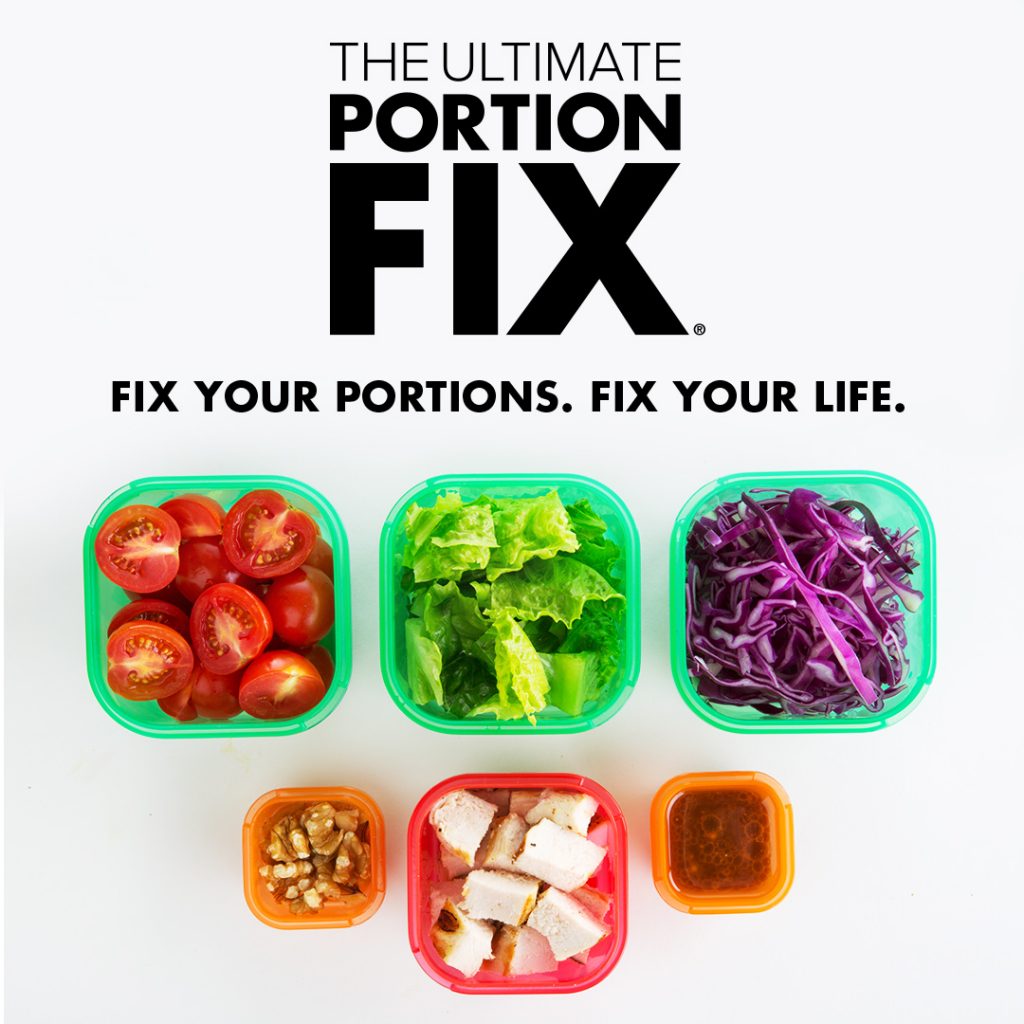 Ultimate Portion Fix is the expansion of one of the most successful weight-loss programmes at Beachbody. This 30-day videobased programme from creator Autumn Calabrese will teach you how to use color-coded, portion-control containers to take the guesswork out of eating delicious, perfectly sized meals, every time. Ultimate Portion Fix isn't a diet – you can still eat the foods you love, including snacks and desserts. It includes over 300 recipes, comprehensive food lists, and ways the whole family can get involved in making healthier decisions.
What makes it unique and better than the original Portion Fix?
Autumn has applied 5 years of proven success to give you MORE tools, strategies, tips, and hacks, that can make it simpler than ever to lose weight. With over 30 new videos, and tools like a Workbook and Daily Logbook, you'll learn strategies to help you overcome your sugar addiction, fuel your body for performance, and incorporate your whole family – even kids – into the programme. Plus, you'll get the new FIXATE® Volume 2 Cookbook with 102 new recipes and the 75 Healthy Lunch Ideas for Kids PDF.
As a FREE BONUS when you buy Ultimate Portion Fix, you'll also get permanent access to 21 Day Fix® and 21 Day Fix EXTREME® workouts shot in real time with an emphasis on faster progress.
How does Shakeology fit in with Ultimate Portion Fix?
Shakeology gives you a strong nutritional foundation every day. Shakeology is meticulously crafted with potent ingredients to help fuel your body and give it the healthy nutrition it needs. Ultimate Portion Fix shows you how to integrate Shakeology into your daily container usage, and gives you container equivalents for each shake. Even though your container plan gives you the ideal ratio of micronutrients in your food, your Shakeology makes sure you're getting the protein, probiotics, fibre, vitamins, and minerals your body is craving. In one delicious, daily shake, you will get the nutrients you need to help create meaningful change.
What's the difference between Ultimate Portion Fix and 2B Mindset?
Ultimate Portion Fix focuses on providing specific portion-control containers to measure out food ("external control") backed up by an entire ecosystem of videos, tools, and written self-reflection exercises. It teaches people what and how much to eat to achieve a healthy, balanced diet in order to effectively lose and maintain their weight. The goal is to get people to rethink how and what they eat, and to finally take control of their nutrition.
2B Mindset takes a less prescriptive approach. With simple, effective nutrition strategies, knowledge of behaviour patterns, plate-visualization methods, and acquired self-awareness tools ("internal control"), the 2B Mindset teaches people how to change their mindset toward food so they can achieve their goal weight.
Who is Autumn Calabrese?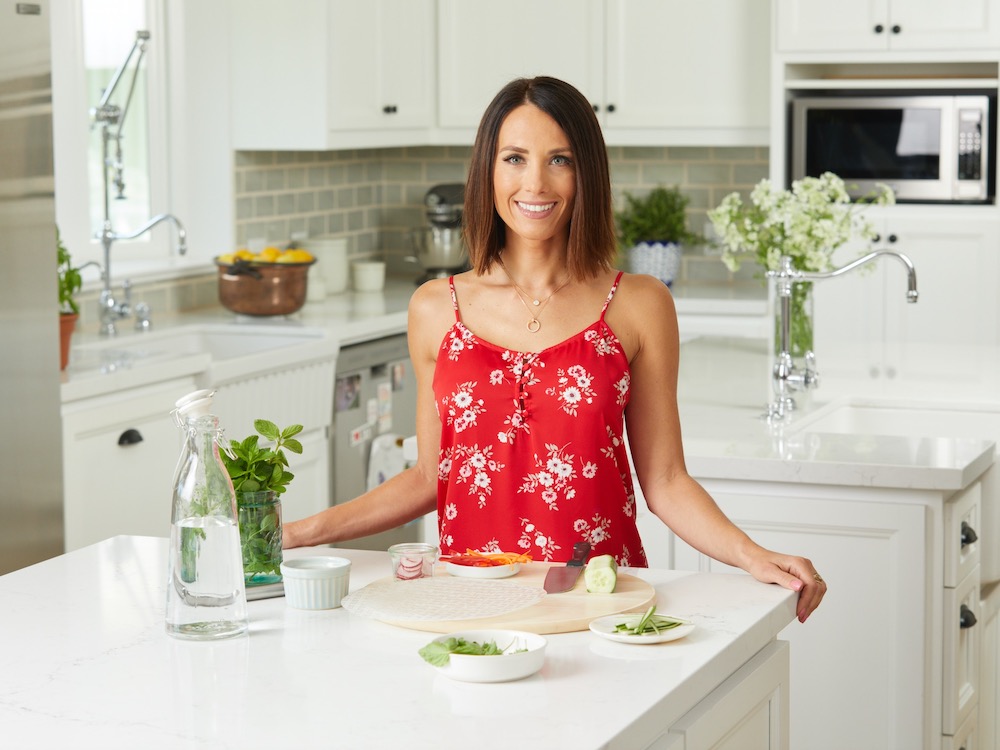 As a Beachbody Super Trainer, Autumn has helped thousands of people lose weight and get fit with her breakthrough fitness programs 80 Day Obsession®, 21 Day Fix, 21 Day Fix EXTREME, and more. Five years ago, Autumn introduced the color-coded portion-control containers, which later led to the creation of FIXATE, her best-selling cookbook. She hosts the FIXATE cooking show with her brother, chef Bobby Calabrese, on Beachbody On Demand. Autumn is a certified holistic health coach through the Institute of Integrative Nutrition and has held certifications from the National Academy of Sports Medicine (NASM), as well as the American Fitness Professionals & Associates (AFPA).
Can Ultimate Portion Fix be paired with a Beachbody fitness program?
Absolutely. While it's not required to do a Beachbody fitness program along with Ultimate Portion Fix, combining fitness with nutrition can lead to powerful results. That's why Ultimate Portion Fix features a direct integration with 21 Day Fix and 21 Day Fix EXTREME workouts shot in real time to help you get faster progress.
How do I find out more?
To find out more, just let me know. Or you can buy the programme straight away. Once you've bought it, it's yours for life. There is no monthly fee or renewal charge. And with a no quibble 30 day money back guarantee, you have nothing to lose but the weight.