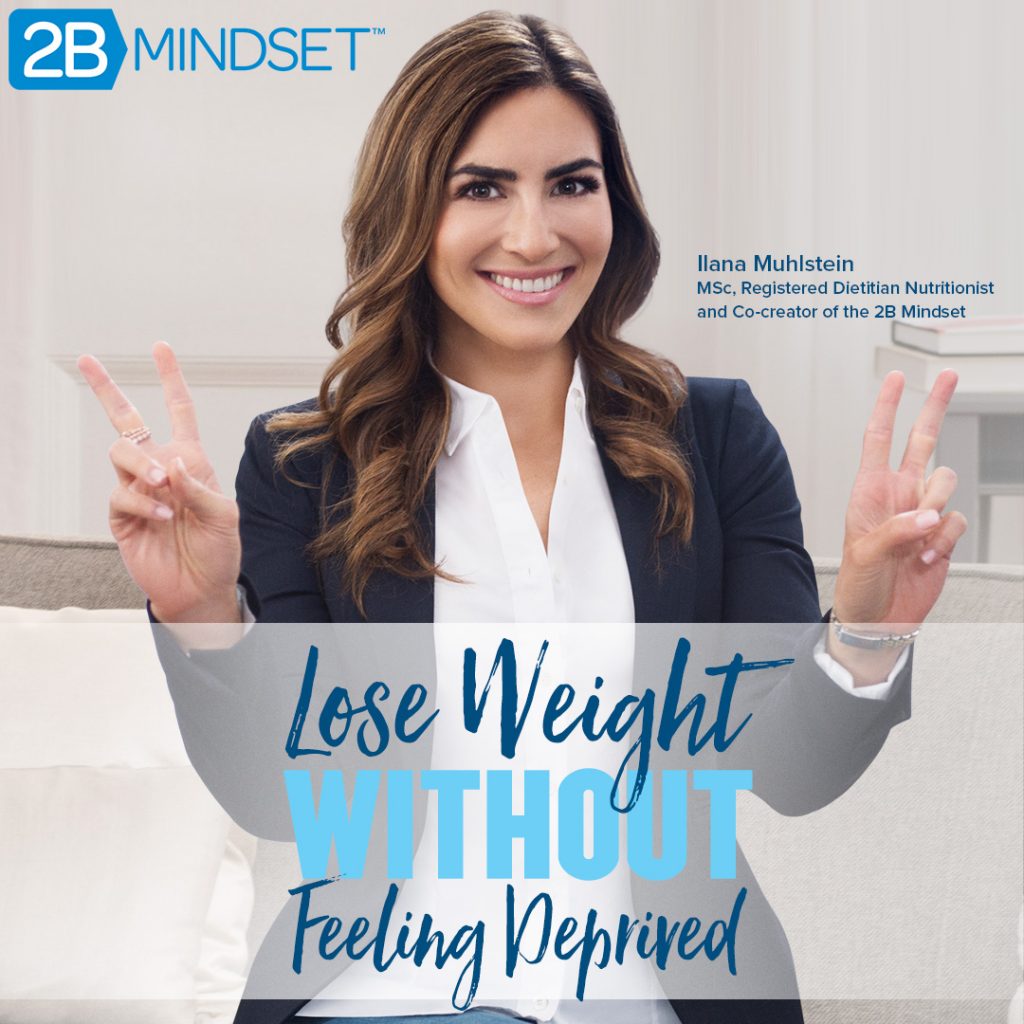 The 2B Mindset is a revolutionary video-based weight-loss programme that will change your mindset about food, your body, and losing weight. Instead of diets that focus on what you can't eat, this simple and easy approach will have you focused on what you can eat so you feel full, satisfied, and in control without ever counting calories or points or measuring food. "You can lose weight happily," says co-creator Ilana Muhlstein MS, RDN (Registered Dietitian Nutritionist), who lost 100 pounds herself – and kept it off – using the 2B Mindset principles. She's helped thousands of others lose weight through her private practice in Beverly Hills and a clinic at UCLA. She's going to share her favourite tips, tools, and strategies with your customers to help them achieve their weight-loss goals while still living their lives to the fullest.
Why was the 2B Mindset created?
Beachbody is well-known for its iconic fitness programmes and nutritional products like Shakeology. And while our fitness programmes have always come with an eating plan, Beachbody decided it was time to create a "nutrition-first" weight-loss programme for those who can't – or aren't ready to – start with fitness right away. We still believe that the formula for success is Fitness + Nutrition + Support; but for some people, starting with nutrition first is an easier and more realistic path forward.
What's different about the 2B Mindset?
It's not a diet – it's a mindset. Most diets have an end date. But because you will be shifting the way you think about food, you can use the 2B Mindset principles for the rest of your life. Also, most diets require deprivation. The 2B Mindset shows you how to get to, and maintain, your ideal weight, while eating foods you actually enjoy, so you always feel full and satisfied—and happy.
The 2B Mindset is also extremely easy to follow:
• No counting calories, no measuring food, and no using food containers.
• No cutting out food groups.
• No deprivation or feeling hungry.
• Ability to follow the programme even when you are at a restaurant, a party, or on holiday!
Who is Ilana Muhlstein?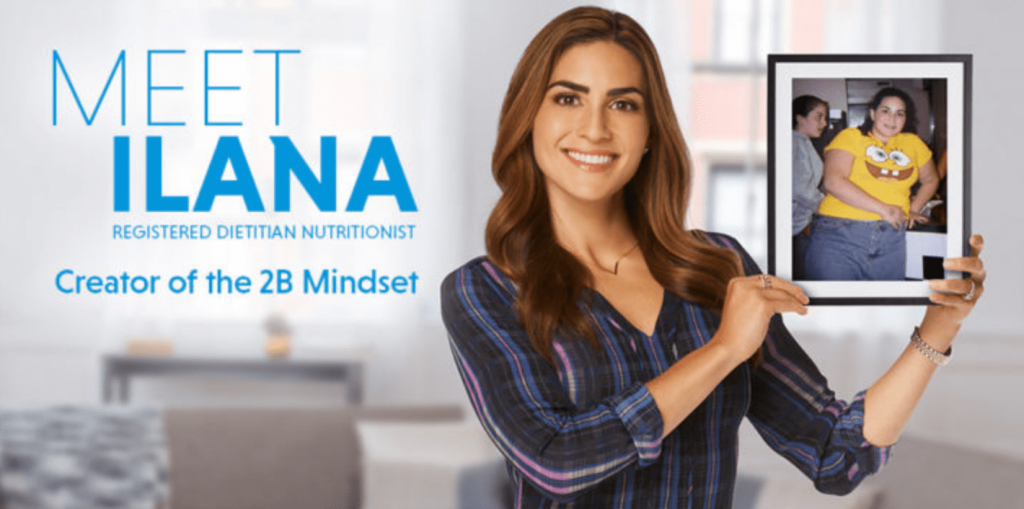 Ilana Muhlstein is an MS, RDN – the highest standard in the field of nutrition – and she earned a Bachelor of Science degree in Nutrition and Dietetics from the University of Maryland. She completed her dietetic internship through Cal Poly Pomona and clinical rotations at City of Hope Medical Center. She received a Masters of Science degree in Applied Nutrition from Northeastern University. She maintains a successful private practice in Beverly Hills and at UCLA. She's excited about creating the 2B Mindset weight-loss programme with Beachbody, which continues her mission to help people lose weight happily – and learn how to keep it off.
Ilana loves food and likes to eat lots of it. She's a self-proclaimed volume eater. She knew that the only way she could lose weight and keep it off would be to figure out how she could stay full and satisfied along the way. Since no such eating programme really existed, she decided to create her own. Ultimately, not only did she personally lose 100 pounds using the 2B Mindset principles, she's now able to share her tips, tools, and strategies to help others reach their weight-loss goals—while continuing to live their lives, enjoying food without feeling deprived.
How is Shakeology integrated into the 2B Mindset?
Ilana is a huge fan of Shakeology! Because of its high-protein content (17 g), Shakeology can count as the protein for any 2B Mindset meal. One of Ilana's primary tips for weight loss is for people to have a consistent breakfast. And since Shakeology is easy and quick to make – and tastes great – she chooses it as part of her consistent breakfast every morning.
Since it's a protein, it can also work as part of your lunch, snack, or dinner so it integrates perfectly into every day, and the best news is you get to decide when! And she has so many great ways to enjoy it and make it even more satisfying.
Can the 2B Mindset be done along with exercise?
Absolutely. The 2B Mindset does not require exercise, but it's encouraged and it's considered "extra credit." Sure, the programme focuses on nutrition and weight loss through the foods we eat. But once you lose weight, you'll want to start moving.
How do I find out more?
To find out more, just let me know. Or you can buy the programme straight away. Once you've bought it, it's yours for life. There is no monthly fee or renewal charge. And with a no quibble 30 day money back guarantee, you have nothing to lose but the weight.